We are always interested in hiring motivated, experienced service technicians as well as mechanically skilled individuals with good people skills. Fill out the form below, provide your contact information and we will contact you within 24hrs.
"*" indicates required fields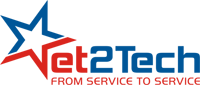 We support the Vet to Tech training program. If you are a veteran you may qualify to receive training. Learn more.

If you are interested in becoming a service technician, online training is available. Learn more.